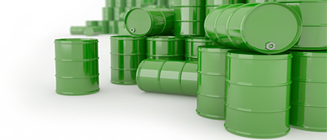 About company
Ethyl Chemicals Ltd. company ethyl alcohol processing in:
screen wash concentrate,

grill firelighters,

domestic ethanol

technical ethanol

ethanol for perfume

ethanol without H2o

raw spirit

and in various solvents
We also offer:
Wine Distillate 78 % Volume,whiskey destillate 68.2%, dehydrated bio-ethanol,
ethanol from corn, barley, rye and potatoes and dehydrated rectificate.
According to customer needs, accordance with European Union requirements.
You can order and purchase these products - the minimum lot is 31 cubic meter.
Currently, we offer to deliver these goods from the European Union, Moldova, Ukraine and Belarus, delivery by tankers. In the Terminal alcohol may be confused by your formula, which complies with EU regulations, the minimum lot 24 tones, the maximum batch size shall be agreed separately..
Any questions contact us by e-mail: info@ethylchemicals.eu, we will certainly respond.